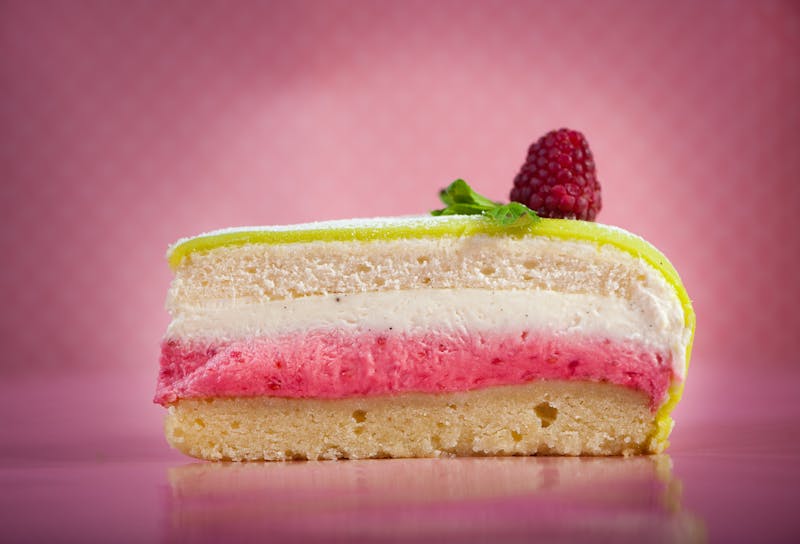 Vilja. Kunskap. Lust. Där har vi de tre hörnpelarna i livsstilsförändring. Förra veckan fokuserade jag på de två förstnämnda och framhävde då kunskapens avgörande betydelse. Gör rätt så blir det lätt. Eller i alla fall lättare.
Samtidigt spelade jag i viss mån ner betydelsen av vilja – eller kalla det disciplin – för att den nya livsstilen ska vara hållbar. Att lida och piska sig själv och strängt försaka livets goda kan naturligtvis vara både karaktärsdanande och identitetsstärkande. Men risken är att viljekapitalet förslösas. Det är ju ingen oändlig resurs.
Så till lusten. I min bok Livsnjutardieten, lyder en kapitelrubrik: NÅ, FÅR EN LIVSNJUTARE ÄTA TRYFFELPASTA OCH PRINSESSTÅRTA?
Och så här besvarar jag frågan: "Ja! Ett rungande ja! Det är en livsnjutares plikt att ibland äta tryffelpasta och prinsesstårta. Capice? Ja, jag väljer att i det här sammanhanget skriva plikt, inte rätt. För det ingår i DNA:t i denna diet, att ditt mat- och viktliv inte alltid ska gå på räls. Den som vill äta fundamentalistiskt och strikt har så många andra dieter att följa. Ibland ska du därför släppa upp insulinet, med ty följande risker. /…/ Det är en av huvudpoängerna med Livsnjutardieten, att den säger ja till undantaget. Många dieter överges för att de i längden är lite för trista och strikta och regelstyrda. Eller också är de krångliga och svåra att följa. Medan Livsnjutardieten är enkel och livsbejakande. Du behöver ha ungefärlig koll på matens och dryckens insulinpåverkan. Det är allt."
Det här resonemanget kan säkert uppfattas som lite provokativt av somliga. Häromveckan träffade jag en kvinna, Maria, som visade sig vara en sister-in-arms mot insulintriggande mat. Hon berättade att hon haft stor framgång med LCHF. Men att hon inte vågat äta den minsta tesked tårta på tre år.
Det är hennes väg, den hon tror på. Den strikta. Den kanske enda möjliga för henne. Hon berättade för övrigt också om en väninna, som bekämpat sin övervikt med Viktväktarna. Och tillåter sig mat, inklusive tårta och godis och pasta, från hela kostcirkeln. Men efter initialt ganska ordentlig viktminskning har väninnan nu vänt kilokurvan uppåt igen.
Att jag tycks klara av det jag kallar medveten kolhydratnjutning – tack, Jonas Colting för det uttrycket!! – beror på att jag besvärsfritt kan lägga in en 24-timmarsfasta. Vid behov längre. Efter en sådan har jag fått bukt med insulinets aptitdrivande och förslöande inverkan på min kropp. Hade jag haft tillfälle att prata längre med Maria, hade jag frågat i vilken utsträckning och på vilka sätt hon hittar lust i sitt nya liv bortom de högbelönande kolhydraterna. Men det hann jag inte, så jag får prata med mig själv stället.
Något som är hundraprocentigt sant för mig, och säkerligen för de allra flesta LCHF:are – och paleo- och keto-ätare och allt vad dessa dietkusiner nu kallar sig – är att det lyckligtvis finns massor med härlig mat som håller insulinet på låg nivå. Här är inte minst Diet Doctor en inspirerande källa, med lockande, vacker mat och en enorm mängd recept, från den enklaste aioli till den riktigt avancerade festkycklingen.
Även det söta finns representerat, även om jag här och nu måste erkänna att jag hittills i livet aldrig bakat med alternativa sötningsmedel och alternativmjöl. Det ska dock testas under våren. Ett löfte! Men hittills i mitt lågkolhydratliv gäller följande. Att jag, när jag känner söt-cravings som jag inte vill eller kan motstå, satsar på medveten kolhydratnjutning eller lightläsk.
Jag vill i detta inlägg om lust också slå ett slag för "bang for the buck". Alltså att försäkra mig om att jag får mycket njutning tillbaka på investerad tid/ansträngning/matslarv/överätning. Gör jag ett medvetet eller slarvbetingat kolhydratundantag, ser jag därför till att njuta utan en massa dåligt samvete! Och jag försöker falla för frestelser på ett smart sätt. Med det menar jag att jag verkligen försökt lära känna hur min kropp reagerar på dels olika källor till "insulintriggande" och på annat sätt farlig matnjutning, dels olika situationer där sådan matnjutning kan vara aktuell.
Till exempel tycks jag vara betydligt närmare kontroll-tapp när jag är stressad och har sovit för lite. Det finns också bakfyllor, då jag – om jag börjar äta farlig mat som pizza och chips eller dricka farlig dryck som juice och läsk – bara blir hungrigare ju mer jag äter. Då blir det relativt lite bang for the buck, i den meningen att jag får väldigt lite mattillfredsställelse per kalori.
Om jag ska maximera lusten i mitt liv, är det därför smartare att äta farlig mat när jag befinner mig i ett fysiologiskt och psykiskt lugnare läge. Eller om jag är bortbjuden; eller utomlands. Det brukar vara bra lägen! Då finns ju ofta nya, härliga smaker att upptäcka. Något en livsnjutare ogärna säger nej till.
Den slutsats jag dragit för egen del är att jag ofta härdar ut suget när stressen eller tröttheten eller bakfyllan hetsar mig. Jag vet att det förr eller senare går över. Alternativt fixar jag mat som är svår att överäta och som är bra på att dämma upp suget.
Det kan då exempelvis handla om att steka några skivor fläskkarré eller en halv kyckling i vitlök. Eller koka ihop en högfunktionell anrättning jag döpt till Paniksoppa. Man tar de grönsaker man hittar hemma och kokar ihop med vatten och grädde och kryddor. Eventuellt lägger man i lite fläsk och/eller river ner lite ost. Magen blir skönt fylld. Suget lägger sig.
Olika mat ger olika lustbelöning och sugdämpning för olika individer. Den som vill lära känna sig själv bättre på det här området kan kolla in tabeller över så kallat mättnadsindex. Dessa har konstruerats efter att en viss mängd kalorier av diverse livsmedel konsumerats av en massa människor. Sedan har deltagarna fått skatta sin relativa mättnadskänsla. Potatis och kött är exempel på generellt mättande mat. Måste du svulla kolhydrater är därför potatis troligen ett bättre alternativ än låt oss säga baguette.
Själv har jag en tendens att se ost som min nära vän, dels för att det är så gott, dels för att det är så kolhydratfattigt. Men ost tycks enligt viss näringsforskning trigga aptiten. Detta bekräftas av överlevnadschansen för en ost i mitt kylskåp. Den är låg. Så vad beträffar ost blir det i mitt liv inte så mycket bang for the buck. Jag försöker därför undvika ostköp. Vilket är mycket svårt, kan jag avslöja!
En viktig aspekt av lust förutom maten, är givetvis det sociala, plus livsmiljön i övrigt. För dig som står i begrepp att sjösätta en livsstilsförändring, trycker jag följaktligen hårt på att du ska skapa dig optimala och därmed lustbejakande omständigheter.
Vi som checkade in på Tjockis-Slottet Ekolsund den 19 april förra året, hade det oförskämt väl förspänt. Vi hade inga "dagjobb" att sköta, vi levde i digital detox och vacker miljö och hade tillgång till ett superfint gym. Plus en inspirerande tränare.
Och så hade vi TV-kameror i nyllet varje dag! Det vill säga, om vi inte skötte oss skulle vi få stå där med skammen när programmet väl började rulla.
Och det ska du veta, det gör gott för egot att dagligen få en massa frågor av typen: Hur var träningen, vad kände du när Lill-Alex spurtade förbi dig, är du rädd för nästa invägning, hur var Zazzis aubergineröra…? Smekt ego leder ju inte sällan till stärkt självförtroende. Och bra självförtroende är ofta bra för prestationen.
Så fantastiska omständigheter är naturligtvis inte allom givet. Men vad du kan göra, är att se till att arbetsbordet är någorlunda rensat från de allra svåraste och mest stressdrivande uppgifterna. Du bör också förbereda din nära omgivning på att du kommer att avstå från vissa aktiviteter under en viss period. Kanelbullens dag och liknande är något du inte kommer att ära…
Odla alltså en viss egoism. Nu sitter du i första rummet. Livsstilsförändring som är kul och lustfylld har större chans att lyckas än motsatsen. Undvik därför vänner och bekanta som tömmer dig på energi. Undvik gnällspikar. Undvik missunnsamma människor. Lyssna på bra poddar, bra musik. Och andas mycket frisk luft.
Och varför inte koppla dig samman med andra livsstilsförändrare? Träffas live eller Facebooka eller instagramma om recept och framsteg och pepp och bakslag? Det finns en kraft i det sociala, kan en gammal slottstjockis intyga.
Utifrån principen att minskad olust även det är ett sätt att bejaka lustens betydelse, tycker jag inte det är fel att skapa sig vissa hälsoproduktiva livsrutiner. Det som är rutiniserat kräver ju i princip ingen olustskapande viljeansträngning för att genomföras. I den andan har jag i hela mitt vuxna liv – även när jag varit som tjockast – sett till att genomföra ett svett- och flåsdrivande träningspass på minst en halvtimme innan det vankas festivitas. Därför inga energikrävande överläggningar med mig själv. Ska jag rulla hatt i någon form måste jag först sätta rull på det egna fläsket. No pain, no gain.
Och avslutningsvis, här ytterligare två lustbejakande träningstankar. Om du nu ska och vill och måste mumsa kolhydrater, blir blodsockerhöjningen och det efterföljande insulinpåslaget lägre efter träning, eftersom muskelcellerna snabbt suger i sig glukosen. Bra läge för kolhydratnjutning, alltså! Och så tycker jag att du ska spontanbejaka eventuellt spritt i ben och kropp. Det vill säga, om du av ren lust vill göra hoppsa-steg på väg från jobbmötet eller lägga in en liten löprunda under promenaden eller göra armhävningar under På Spåret, ja, då ska du göra det.
Kunskap är makt. Vilja kan vara vackert. Men glöm alltså inte att bejaka din lust.
Mest lästa inlägg
Samtliga tidigare inlägg av Erik Hörstadius
Inlägget Livets goda dök först upp på Diet Doctor.